5 November, 2015
Tim Faulkner named Conservationist of the Year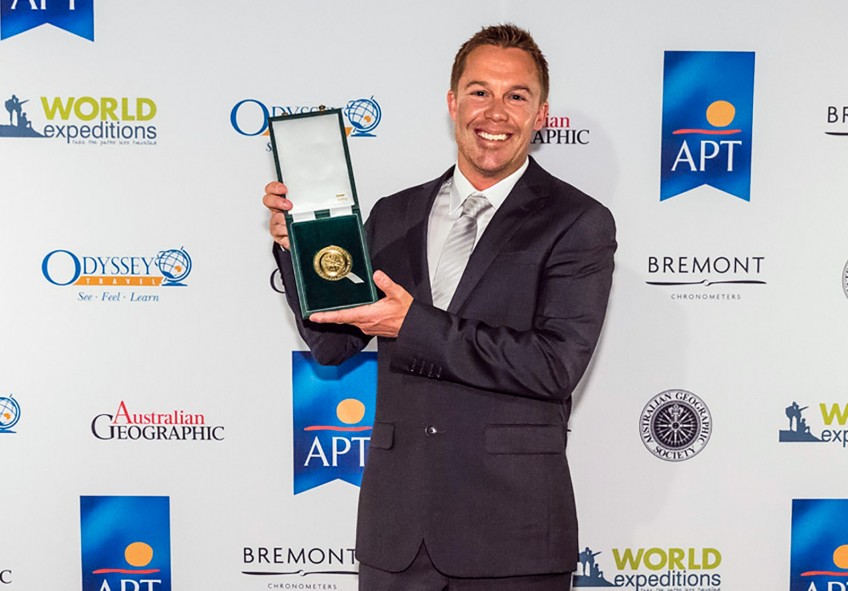 WTFN congratulates Tim Faulkner, star of The Wildlife of Tim Faulkner and Bondi Vet, on receiving the Australian Geographic Society's Conservationist of the Year award. The award recognises Tim's lifelong commitment to wildlife conservation which has been showcased to millions of people around the world through his TV work. Tim is general manager and head of conservation at the Australian Reptile Park on the NSW central coast and a contributor to a myriad of wildlife volunteer and fundraising roles.
The Wildlife of Tim Faulkner is in its third season. It is currently screening on ABC in the US, Channel Nine Australia, Nat Geo and Animal Planet Europe. It is seen in over 130 territories worldwide. (It is also known as Outback Adventures with Tim Faulkner in some markets.) Bondi Vet, recently greenlit for its eighth season, is seen in over 170 territories.
WTFN head of production and the executive producer of The Wildlife of Tim Faulkner, Wes Crook, said the award reflects Tim's unwavering commitment to bringing attention to conservation issues. "Tim is, without doubt, one of the world's most engaging wildlife presenters. He's passionate and committed and not about sensationalism. He's just a genuine Aussie bloke on a real-life mission to educate as many people as possible about the plight of endangered species.
"We're thrilled Tim has won this award and it's just recognition for his work, which actually makes a difference. Wildlife shows may be expensive to make but these stories must be told. It's impossible not to be caught up by Tim's passion and vision and that's why we've supported his work, particularly with Tasmanian Devils from the start."
Tim, characteristically, wants to put the spotlight back on the wildlife: "The television shows I do certainly highlight the plight of many of Australia's endangered species, and by focusing on them gives hope we can do something to reverse their decline.
"Australia's wildlife is the most unique in the world, but we also have the worst mammal extinction rate in the world. I hope our shows encourage everyone to think about what is happening."
"While filming, we get to meet a lot of people whose work helps to protect threatened species. I love nothing more than meeting people who share my passion for wildlife. We have never filmed outside of Australia, which I am proud of. Other wildlife programs concentrate on animals like elephants, lions and tigers. As magnificent as they are, other species often get lost in their shadows. With more obscure wildlife falling off the face of the earth, the shows allow me to highlight some of the world's most amazing wildlife, right here in my own backyard."
See more on The Wild Life of Tim Faulkner.
For further information
Michelle Dunner, media consultant
+61 412 704016
mdunner@wtfn.com.au
Image courtesy Australian Geographic.